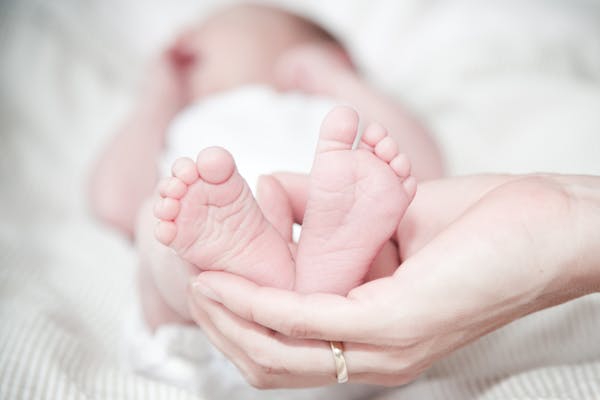 A midwife is a qualified professional who provides care to pregnant women and their babies before, during, and after labor and delivery. Midwives are highly trained in birthing and are skilled in providing support for the mother during labor, as well as helping with postpartum care. Midwives can provide guidance on nutrition and lifestyle choices throughout the pregnancy, as well as offering emotional support and education about giving birth. Whether you choose to hire a midwife or use an obstetrician will depend on your individual needs and preferences. If you're looking for someone who will be able to give you personalized care and focus solely on you throughout your pregnancy and baby's birth, then hiring a midwife could be a good option for you.


Is a midwife a doctor or an ob-gyn?
A midwife is not a doctor or an ob-gyn, but they can provide highly skilled care for pregnant women and their newborns. Midwives are highly trained healthcare professionals who focus on providing personalized care to women throughout their pregnancy, labor, birth and postpartum period. A midwife typically works in collaboration with an obstetrician or other medical staff to ensure the highest standards of care for mother and baby. Nurse-midwives are registered nurses who have completed additional training in midwifery. Certified nurse-midwives (CNM) go through a certification process that allows them to practice independently in some states. They provide comprehensive prenatal care, labor and delivery management, newborn care, lactation support, gynecological exams and health education counseling.
Can a Doula provide pregnancy care?
A Doula is someone who provides physical, emotional, and informational support to a woman before, during, and after pregnancy and birth. Doulas are typically not medical care providers; instead they provide holistic care with the goal of making the experience of pregnancy and birth as positive as possible. They work in collaboration with a woman's nurse-midwife or other care provider to ensure that she receives the best care possible. A Doula can provide a wide range of services such as helping to prepare for labor and childbirth, providing comfort measures during labor such as massage and breathing techniques, offering reassurance and help with decision making, providing postpartum help at home, breastfeeding support and more. When appropriate they can also provide information about available options so that a woman can make an informed choice. Ultimately their goal is to give women support throughout their journey.
What benefits are there to having a midwife deliver your baby?
Having a midwife deliver your baby can be a wonderful experience for both mother and baby. Midwives provide personalized care and support to expectant mothers throughout the entire pregnancy, birth, and postpartum period. They are focused on providing safe and supportive home births, which can help reduce stress levels for the mother and promote an overall positive experience. Additionally, midwives may offer additional services such as lactation consulting and nutrition counseling that can help ensure the health of both mother and baby. They also monitor labor closely to ensure that there are no signs of distress in either the mother or baby. Having a midwife deliver your baby will give you access to personalized care throughout your pregnancy and delivery, helping you achieve a positive birth experience.
Is a midwife right for you and your baby's birth?
Is a midwife right for you? It is important to consider your preferences. Midwives are trained professionals who provide care throughout pregnancy and labor. They offer support and guidance to help you make decisions that are best for you and your baby. Depending on the individual midwife, they can provide prenatal care either in a home setting or in a clinic. Some midwives may also be present during hospital births. During labor, midwives will provide physical and emotional support as well as medical advice. Ultimately, it is up to you to decide if a midwife is the best fit for your needs and preferences when it comes to having a baby. Consider talking to friends and family who have worked with midwives, asking questions about their experience, and doing research on different available options before making a decision that works best for you.
How much does a midwife cost and is it covered by insurance?
The cost of a midwife varies depending on the services provided and where you live. Generally, a licensed and certified midwife will charge an hourly rate for their services or a package fee. Additionally, you may need to pay for any additional services or supplies. In some cases, midwifery care is covered by insurance, however it is best to check with your provider to find out if they offer coverage and what the costs are. If the insurance does not cover the cost of a midwife, you may be able to negotiate with them to get more affordable rates. It is important to research your options and compare costs between different providers before making a decision.
Where can you find a midwife?
If you are looking for a midwife, one of the best ways to start is by searching the North American Registry of Midwives. This registry provides a list of certified midwives who have been certified by the American College of Nurse-Midwives. Certified professional midwives who have successfully completed ACNM's certification process can also be found on this website. You can use their search tool to find a qualified and experienced midwife in your area, based on your specific needs and preferences. Regional One Health Center's Midwife Program offers the best of both home delivery and hospital support during and after pregnancy. Additionally, you may want to ask friends and family members for recommendations, or contact local hospitals or birthing centers for more information about available midwives in your area.
What risks or downsides are there to hiring a midwife?
When considering using a midwife, it is important to understand the associated risks and downsides. Generally speaking, midwives are qualified to provide care for low-risk pregnancies. However, if you have a high-risk pregnancy or complications arise during your pregnancy, you may need to consult with a doctor or visit a birthing center. In some cases, midwives may not be available in your area or they may not be able to provide the level of care that you need during your pregnancy. Additionally, midwife can be expensive and may not always be covered by insurance depending on where you live. Ultimately, it is important to weigh the risks and benefits before deciding whether or not to use a midwife for your pregnancy.
Frequently Asked Questions
Q: What's the difference between a midwife vs a hospital setting and a birth at home with regard to delivery care and labor support?
A: A midwife-led birth typically takes place in a hospital or at home, and midwives provide personal and comprehensive care for the mother and baby during pregnancy, labor, delivery, and the postpartum period. Midwives promote natural childbirth and offer support and guidance throughout the labor process. They are trained to handle normal and low-risk pregnancies, and in the case of complications, they work closely with obstetricians to ensure the best outcomes for the mother and baby.
A hospital, on the other hand, is typically led by an obstetrician and is equipped to handle any complications that may arise during birth. In a hospital, the mother may have access to more medical interventions, such as pain management options, and the ability to perform cesarean sections if necessary.
A birth at home, with the support of a midwife, can provide a more relaxed and familiar environment for the mother. Midwives offer personalized care, and the atmosphere of a birth at home can often be more intimate and comfortable. However, home births carry some additional risks, such as the possibility of complications arising that may require transfer to a hospital.
Q: Where can I find a hospital birthing center that offer both a doctor or midwife?
A: If you're looking for a hospital birth center that offers both a doctor and a midwife, there are several options to choose from. One such option is Regional One Health Labor and Delivery Center in Memphis, Tennessee.